| Posted in HipHop | Posted on Wednesday, February 10, 2010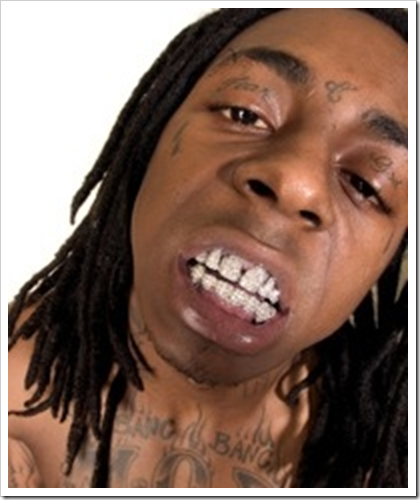 You know them slaves worked hard and
Lil Wayne's
still free until March 2nd. How much work you think he's putting in this month? How much mixtapes, guest verses can a dude knock out in 3 weeks? He shot 9 music videos last weekend as an example of him grinding on a caliber not seen before.
Yea he is free for dental surgery on his teeth. I guess being in jail with a grill worth that much would be tempting to the other inmates. I'm not sure if they are removing it, and giving him veneers, since his grill was a permanent one bonded to his teeth, or what? Anyway I expect at least 2 more mixtapes in February, real talk.
Back to that massive music video weekend Wayne had. Here's a quote from RapJones.com and MTV:
While you were sitting on the couch, maybe watching the Superbowl, and living your life, Wayne was living a movie. Lil Wayne and his Young Money fam shot 9 videos over Superbowl weekend.
Video director David Rousseau said he and the Cash Money team might need to check the "Guinness Book of World Records": He and his company Creativeseen may be the new record-holders for most music videos shot in 48 hours. - Read more HERE